Pohan Wu
1839 Contemporary Gallery, 2017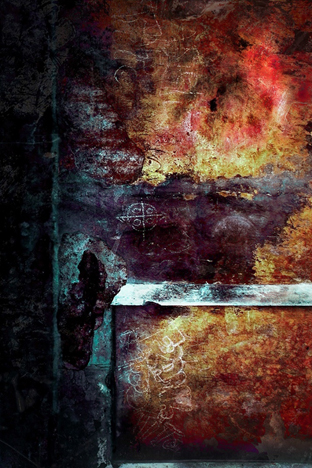 Existence – Music as Muse
April 15th – May 7th, 2017
1839 Contemporary Gallery
B1, No. 120, Yanji Street
Da-an District, Taipei 10696, Taiwan, ROC
Direction
MRT Subway (Blue line – BanNan line):

Sun Yat-Sen Memorial Hall Station, Exit 2 (2nd lane of right side and keep going to connect lane 126 Yanji St.)
Zhongxiao Dunhua Station, Exit 3 (to Mingyao Department store)
Public Bus :Appolo Building Bus Stop (ZhongXiao E. Rd Sec. 4)
204, 212, 232, 235, 278, 299, 662, 663, 667, Zhong-Xiao line
Public Parking Lot:
Dr. Sun Yat-Sen Memorial Hall Station?Exit 2 (Qiao'an underground car park)
Opening Reception:
Saturday, April 15th, 2017  2:00pm – 4:00pm
Gallery Hours:
Tuesday – Sunday, 11:00am – 8:00pm
Installation View:

Most music as a pure abstract art form carries no objectivity which can be found in representational arts, making observing music a very interesting task. An everyday experience that a piece of music written by another person in the past can curiously create a complete emotional resonance with a present personal moment, such as the loss of love, suggests that these seemingly new emotional responses to the music have always been hidden in our own subconscious mind, waiting to be triggered involuntarily, rather than created, by music. Hence, these emotional responses to music are completely personal and unique to each individual.
Abstract expressionism visual art works "work" in a similar manner. It actively demands the spectator's immediate emotional response and at the same time, uncovered a very personal emotion that's previously unknown, in other words, hidden in our subconscious minds. The parallel between how these two seemingly unrelated art forms interact with their spectators suggest that connections such as two-way communications, mutual influences, and relationship buildings between music and abstract expressionism art works is logical and possible.
"Music as Muse" is a project that requires digging for intuitive emotional responses in my subconscious mind using music as a vehicle. The ideas and emotions inspired by music are received, recorded, analyzed, and disintegrated before contemplatively reassembling them to form a new inspiration for an abstract expressionism photographic work. When scouting for an object to shoot, I actively look for colours and forms (usually on a decayed, damp wall or ground) that could echo with and potentially represent the emotions and ideas of the musical subject partially in accordance with the transformation guidelines detailed in the next two paragraphs. During post-processing, with the alterations of forms and colours, the everyday meaning of the photographed object vanishes when the new meanings and concepts inspired by music are applied onto it. In most cases, the photographed objects are consequently not recognizable. The result of this process is a visual representation of these perceived and processed new meanings and concepts related to the musical subject that are intimate and personal, making the transformative creation process intuitive and emotional.
Pohan Wu was born in Kaohsiung, Taiwan and lives in Toronto, Canada.
For further inquiries, please contact the Executive Director of HG Contemporary Art Center at jhwang@hgcontemporaryart.com or Facebook at https://www.facebook.com/hgcontemporaryart/