Pohan Wu
ArtExpo New York 2017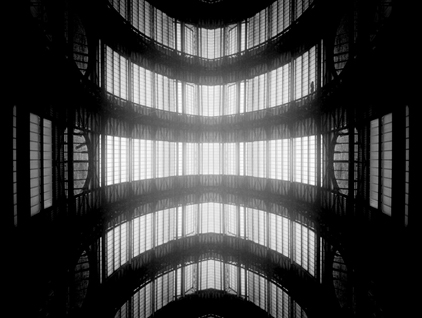 Solo Exhibition
April 21st – April 24th, 2017
ArtExpo New York 2017
Pier 94
711 12th Avenue (55th Street & the West Side Highway)
New York, New York 10019
Direction
Piers 92/94
Trade Days:
Friday, April 21st, 2017  12:00pm – 8:00pm
Monday, April 24th, 2017  10:00am – 3:00pm
Public Days:
Opening Night Party, Friday, April 21st, 2017  4:00pm – 8:00pm
Saturday, April 22nd, 2017  11:00am – 7:00pm
Sunday, April 23rd, 2017  11:00am – 7:00pm
Installation View

The driving force in Pohan Wu's work is the way sensory experiences affect our states of mind, especially those experiences associated with music, social environments and intra-personal communications. This four year long survey has resulted in series including "Music as Muse", "A Lucid Dream", "Intervening Variables" and "White Noise". Nine pieces from which are selected to take part in this exhibition.
One of his major concerns is with visual art as a vehicle to examine multi-sensory perceptions. Consequently, he has continually added project-driven means such as abstraction and collage to his lens-based practice in order to find different perspectives into these subjects.
Wu believes an artwork is a metaphysical variation of reality and that good art should ultimately be therapeutic to possess the mystical quality of remedying the shortcomings in life. To this end, how his art is consumed and received is always just as important as how it is produced.
Pohan Wu was born in Kaohsiung, Taiwan and lives in Toronto, Canada.
For further inquiries, please contact the Executive Director of HG Contemporary Art Center at jhwang@hgcontemporaryart.com or Facebook at https://www.facebook.com/hgcontemporaryart/